Office Space of Dongfeng Park 3# Yard
Low Carbon Environmental-Friendly Architects Studio in Beijing Suburban Park
Located in between the East 4th-5th Ring Road of Beijing City, Dongfeng park is suburban city park that functions as one part within the first defensing green belt safeguarding the Beijing City. With its municipal division in Jiangtaiwa village, Dongfeng Township, Chaoyang District, this office project in the Dongfeng park becomes an ideal working space for the designers, and the chief architect Chunli Zhang hopes to provide the staff with an enjoyable space where gets to be relaxed, feel free and closest to nature.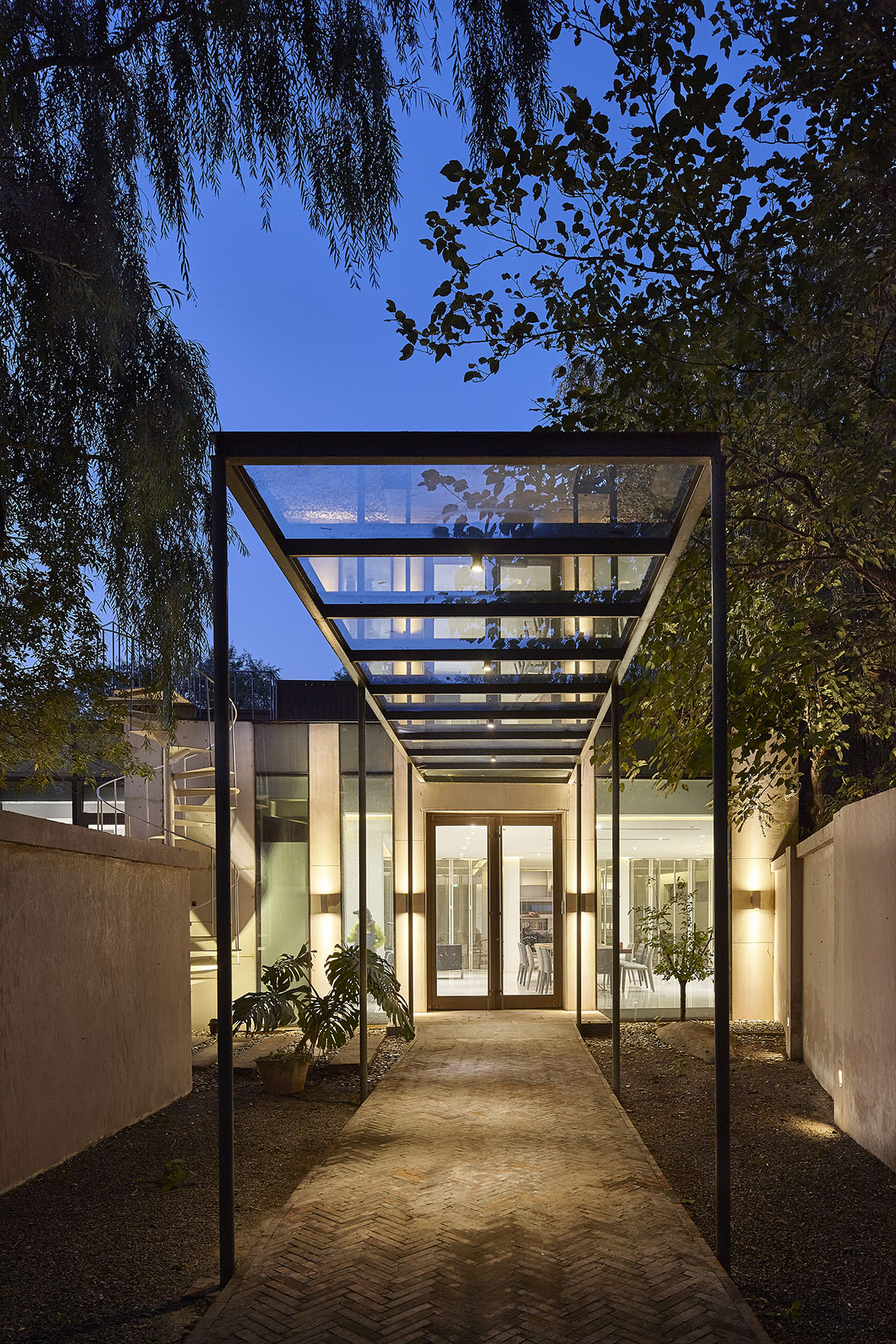 Project video:

The primary consideration of the plan is to implement energy conservation and emission reduction strategies by minimizing new building volume, selecting environmentally friendly, energy-saving and renewable materials, and adopting appropriate construction measures. Meanwhile, the original chaotic state in the house courtyard is repaired to be more harmonious with the park environment.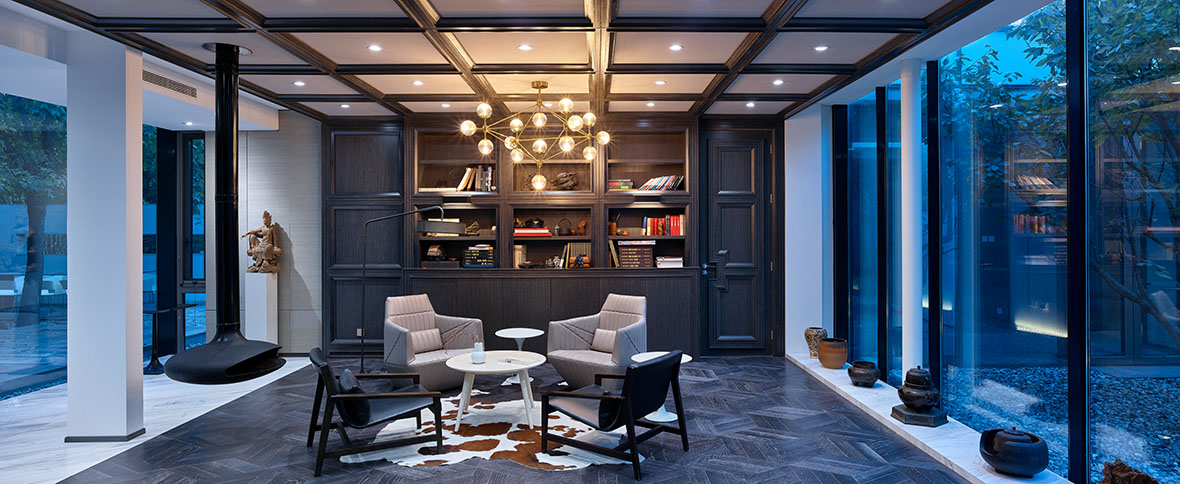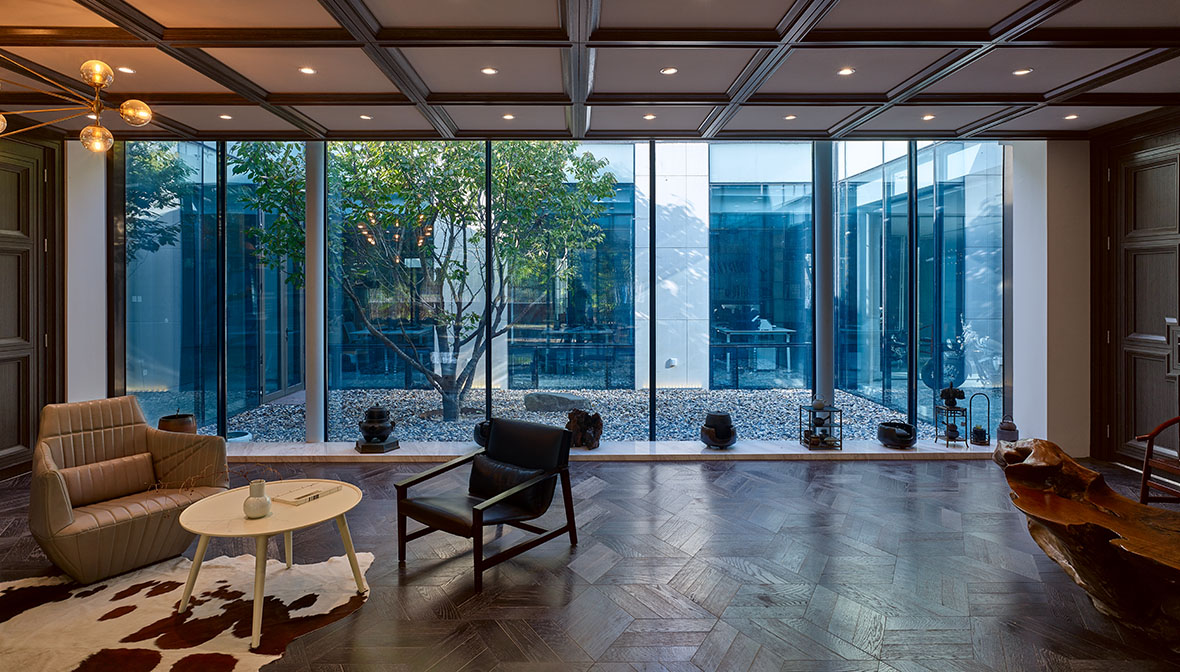 As a design studio, four spatial layout areas are set according to the daily functional requirements of designers. Entrance lobby provides space for public communication such as group dining, bar area and meetings. Furthermore, it is allowed to be flexibly separated and merged with the nearby fitness area through a sliding door, which facilitates to enlarge this area for Art Salon and Exhibitions. The VIP meeting room on the west side is equipped with panoramic floor glass curtain walls on both north and south sides, which makes it be a leisure area for business talking with clients and friends. The office area on the north side are working area for the design team.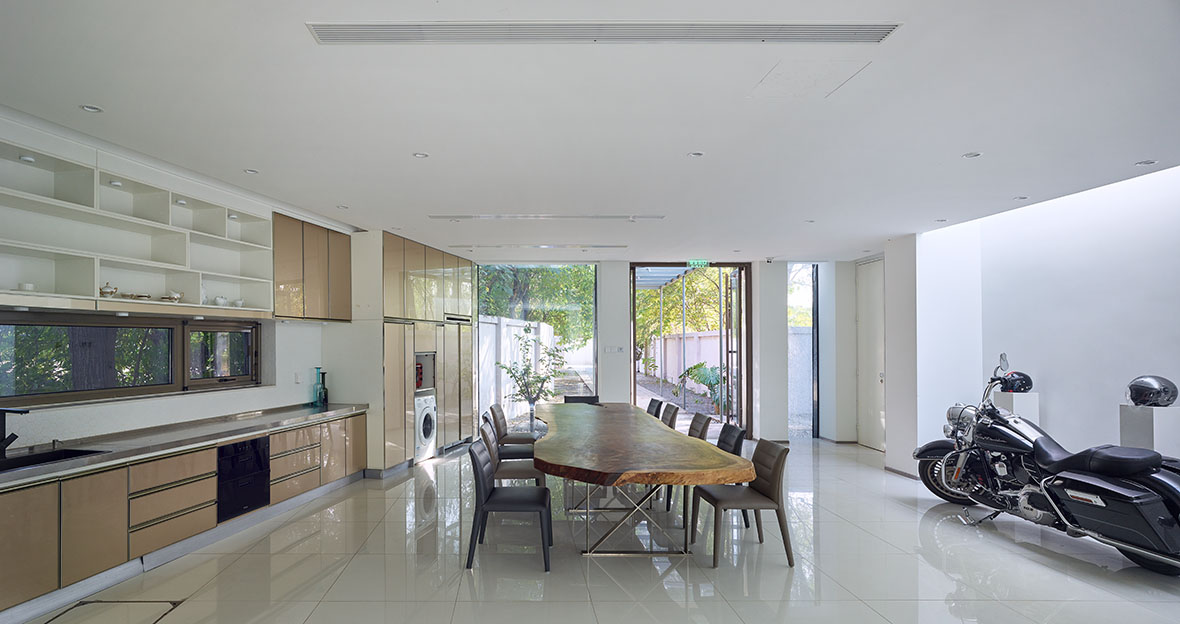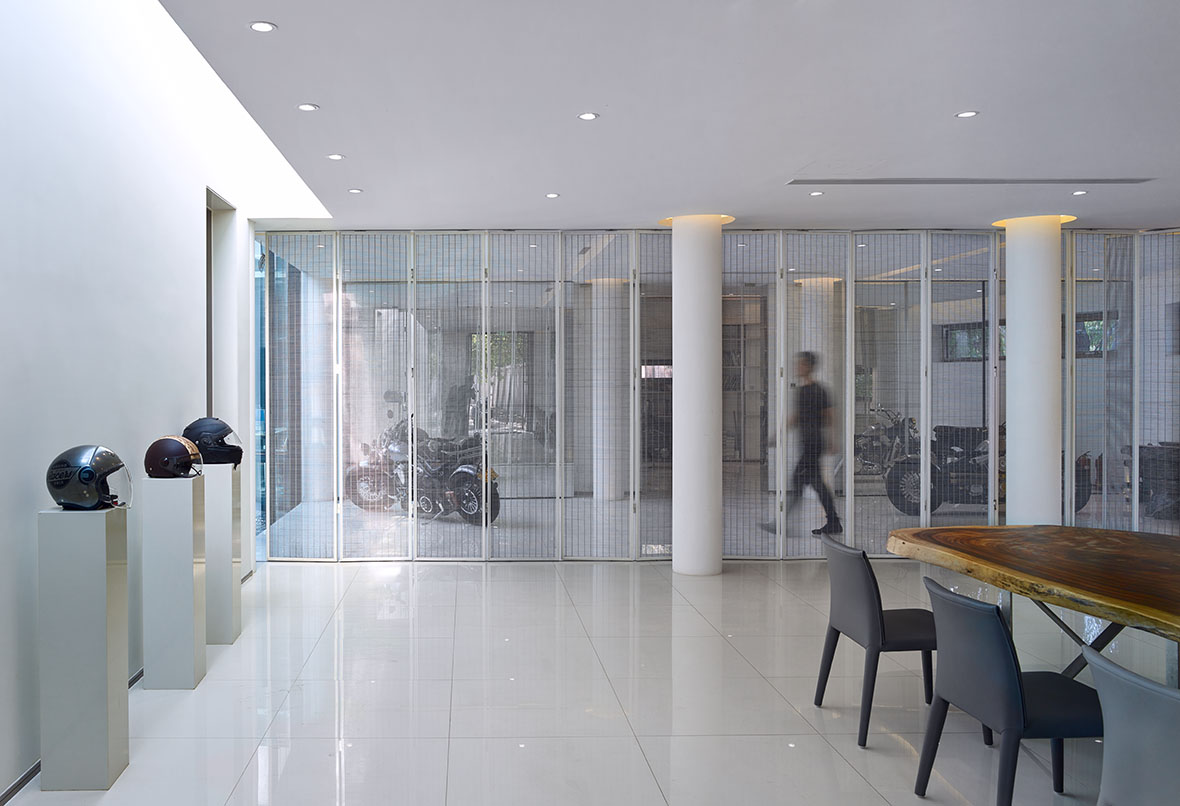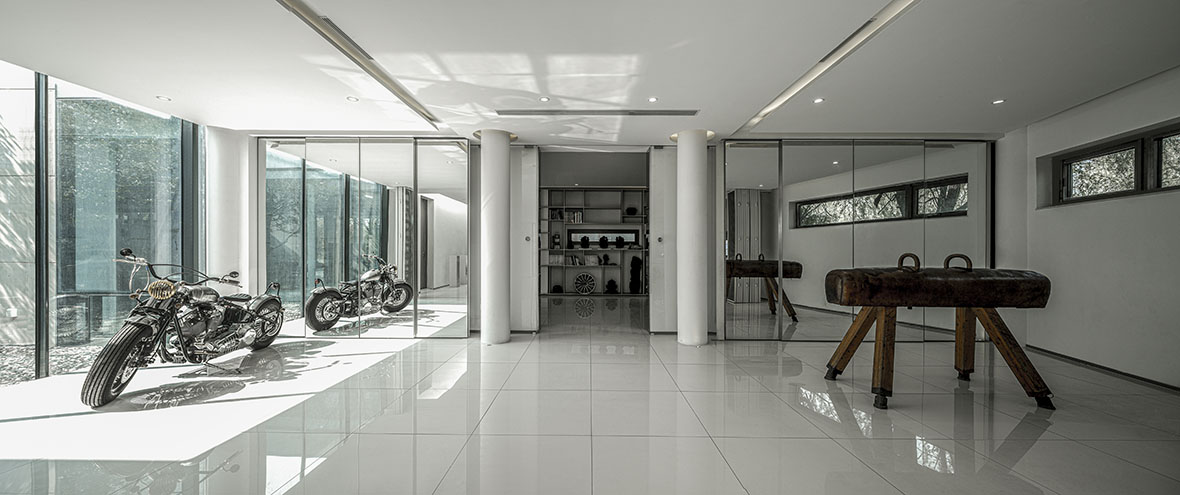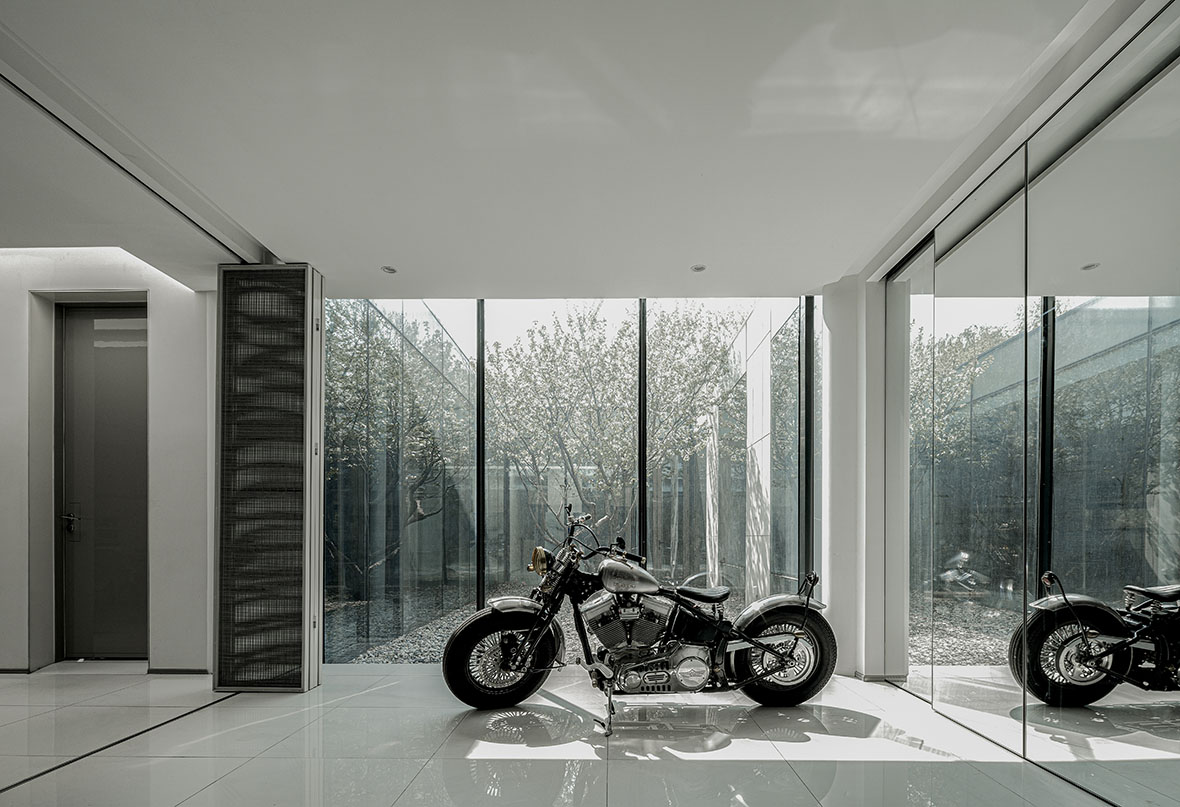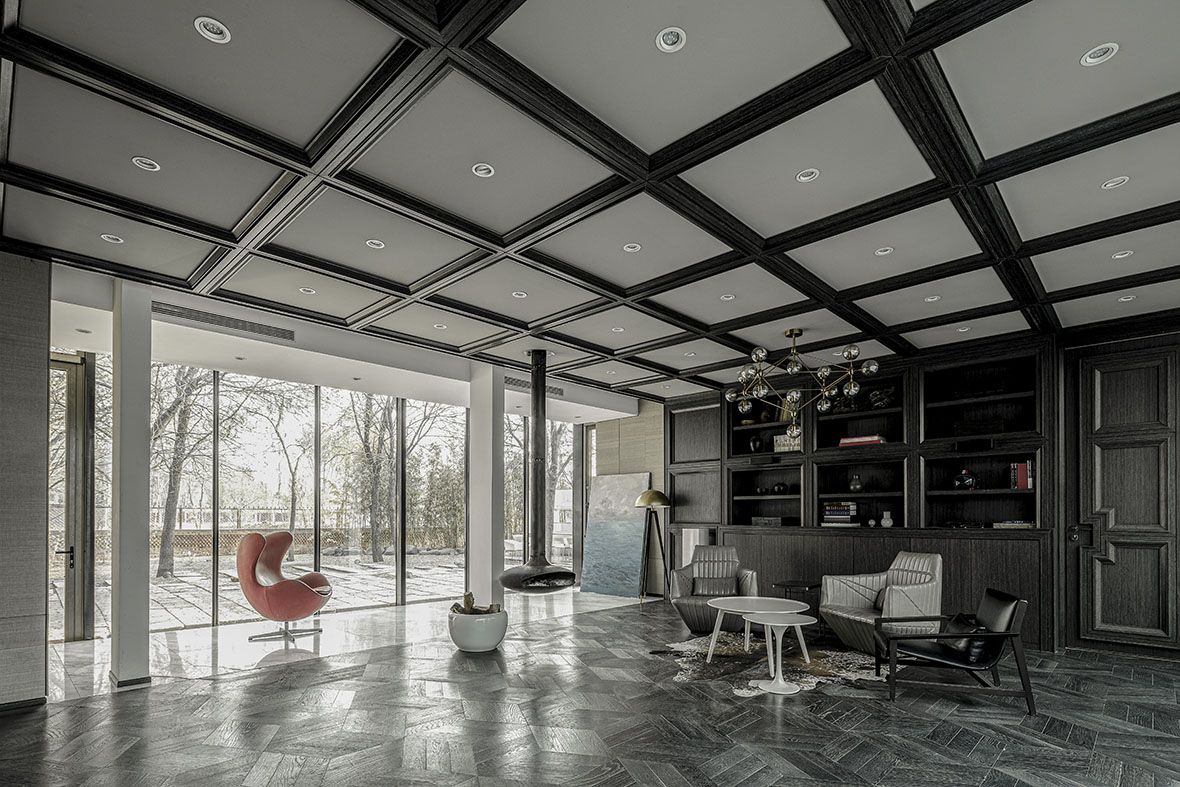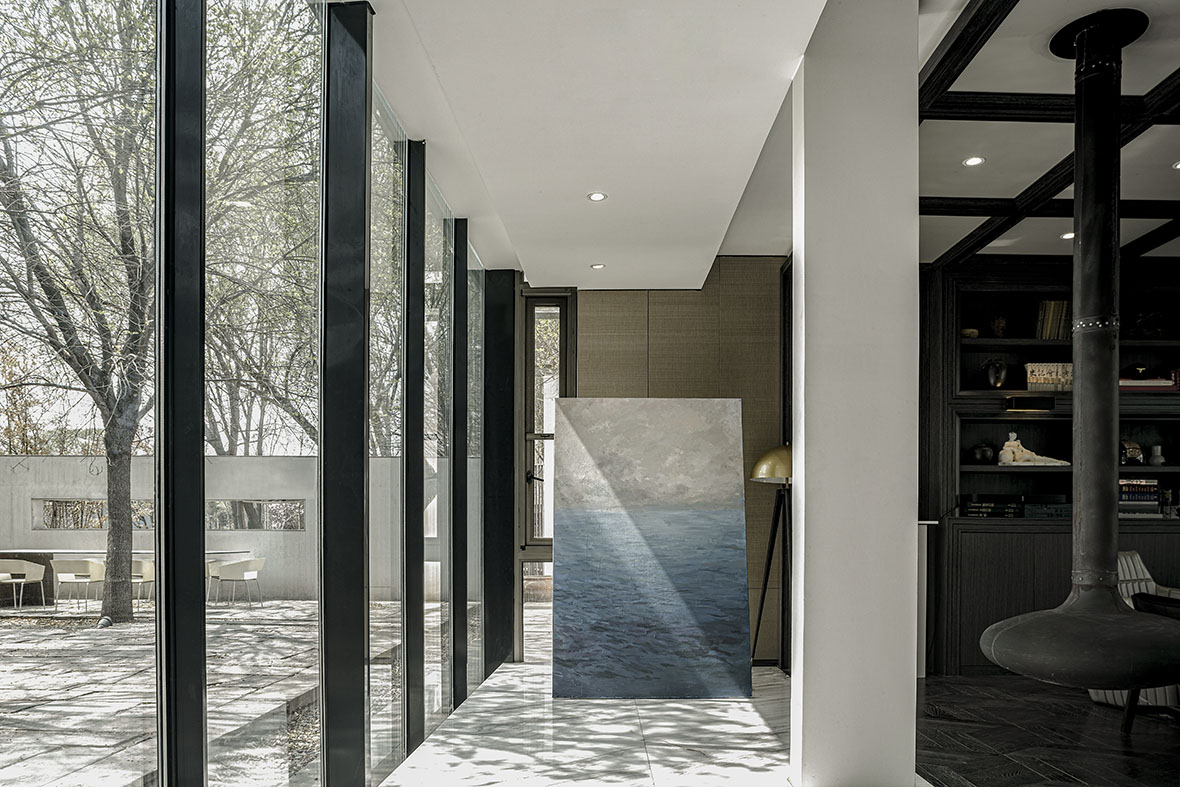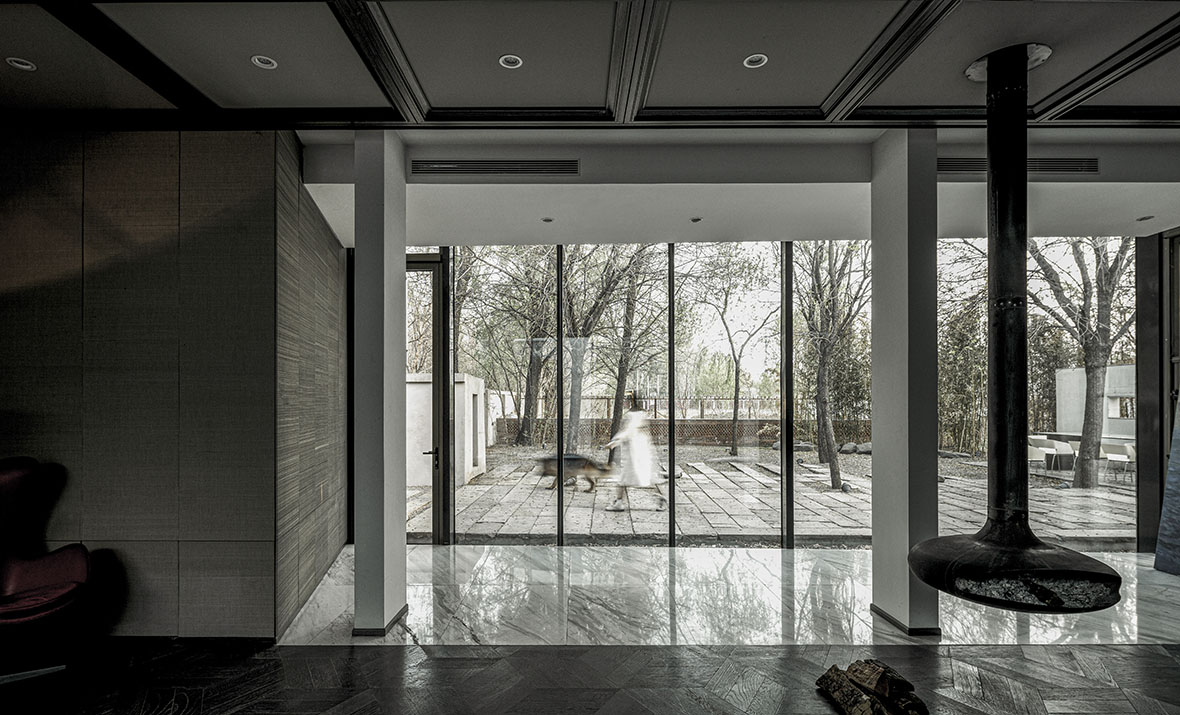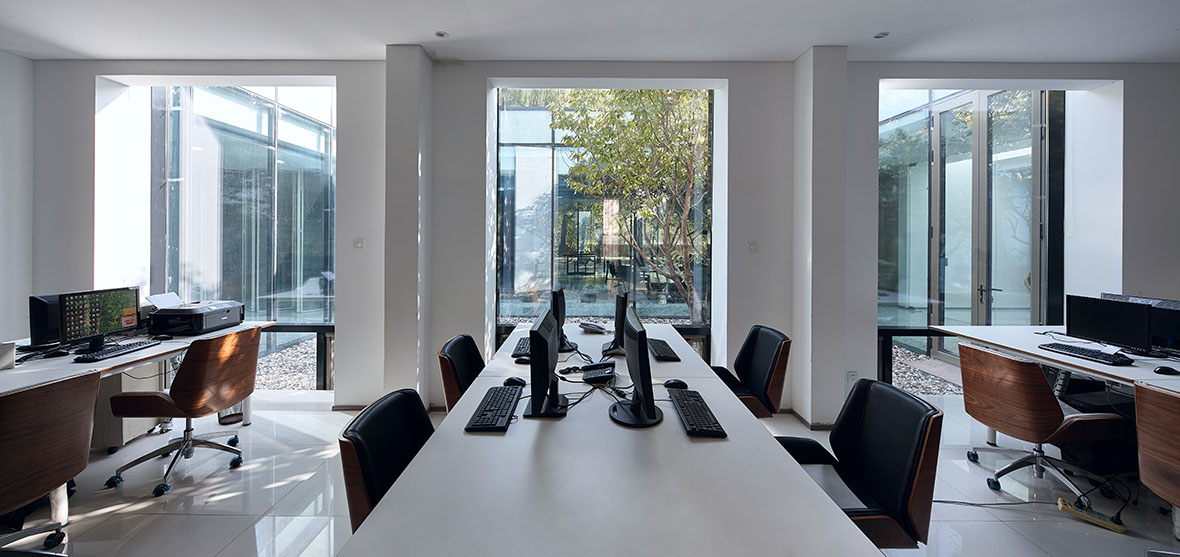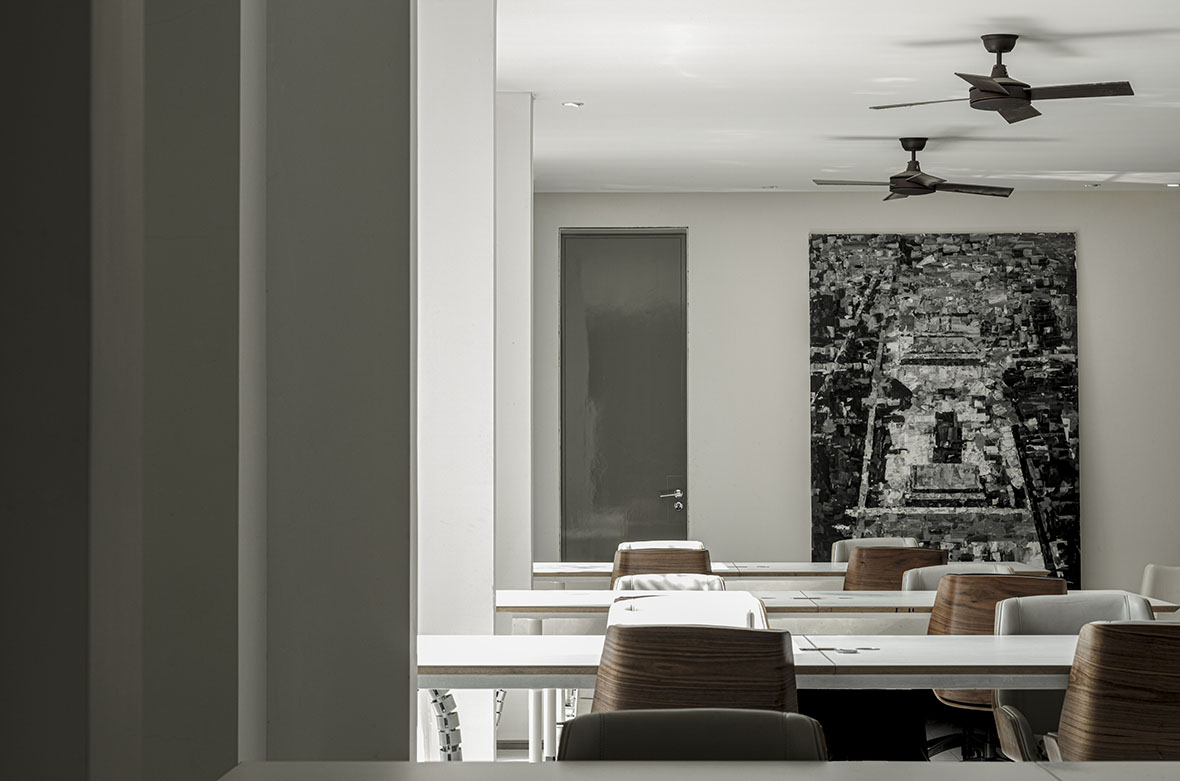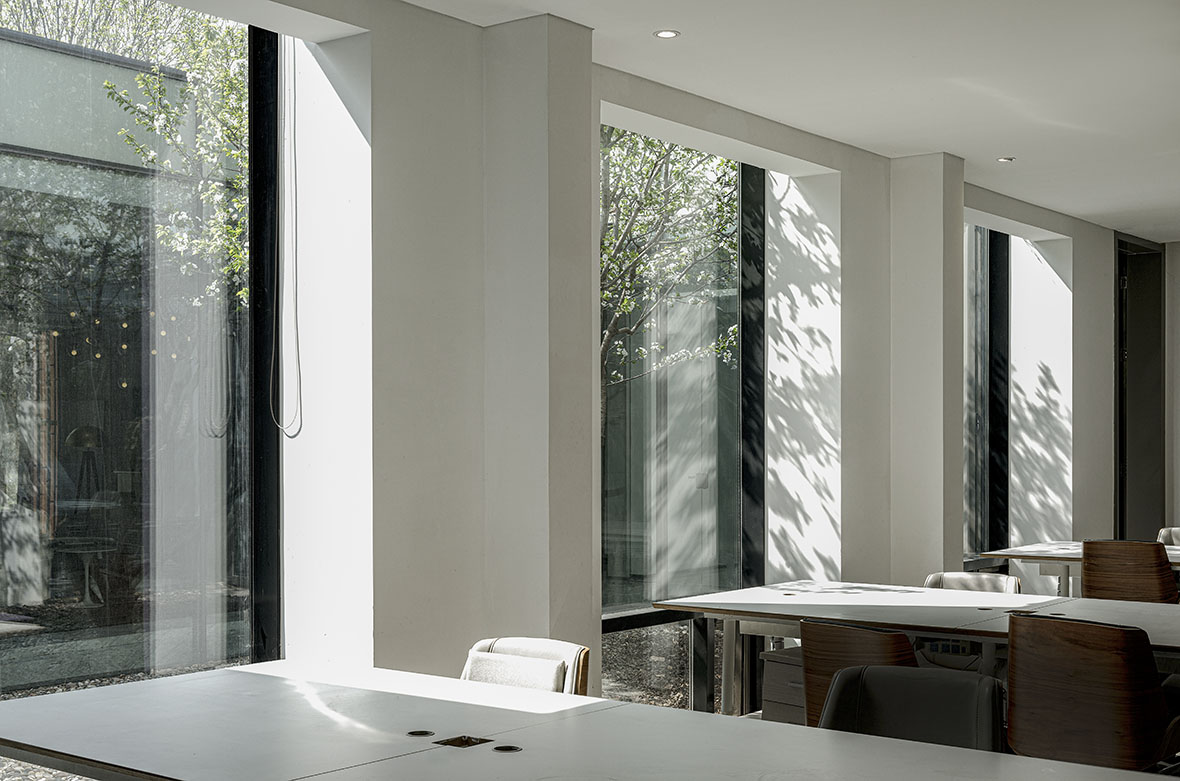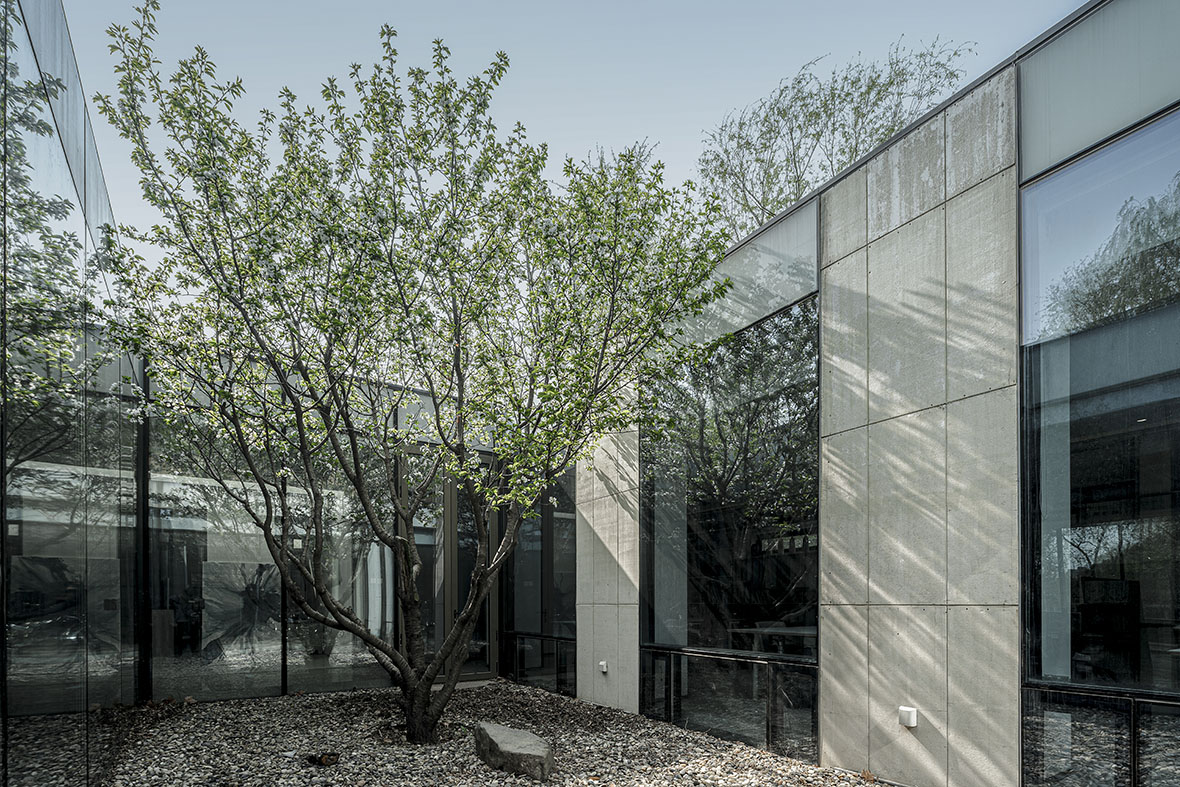 The main structure of the new building adopts recyclable steel structure and three-layer hollow + lov-E glass curtain wall. It applies energy-saving air condition system for heating and cooling, and the external wall and roof of the house are installed with thermal insulation layers to ensure energy conservation and emission reduction in a whole year. A skylight is reserved in the windowless room inside the building to save power consumption. In addition, French windows are used in the south of the open office area, staff working inside can fully feel the warmth of the sun and the natural landscape in the courtyard.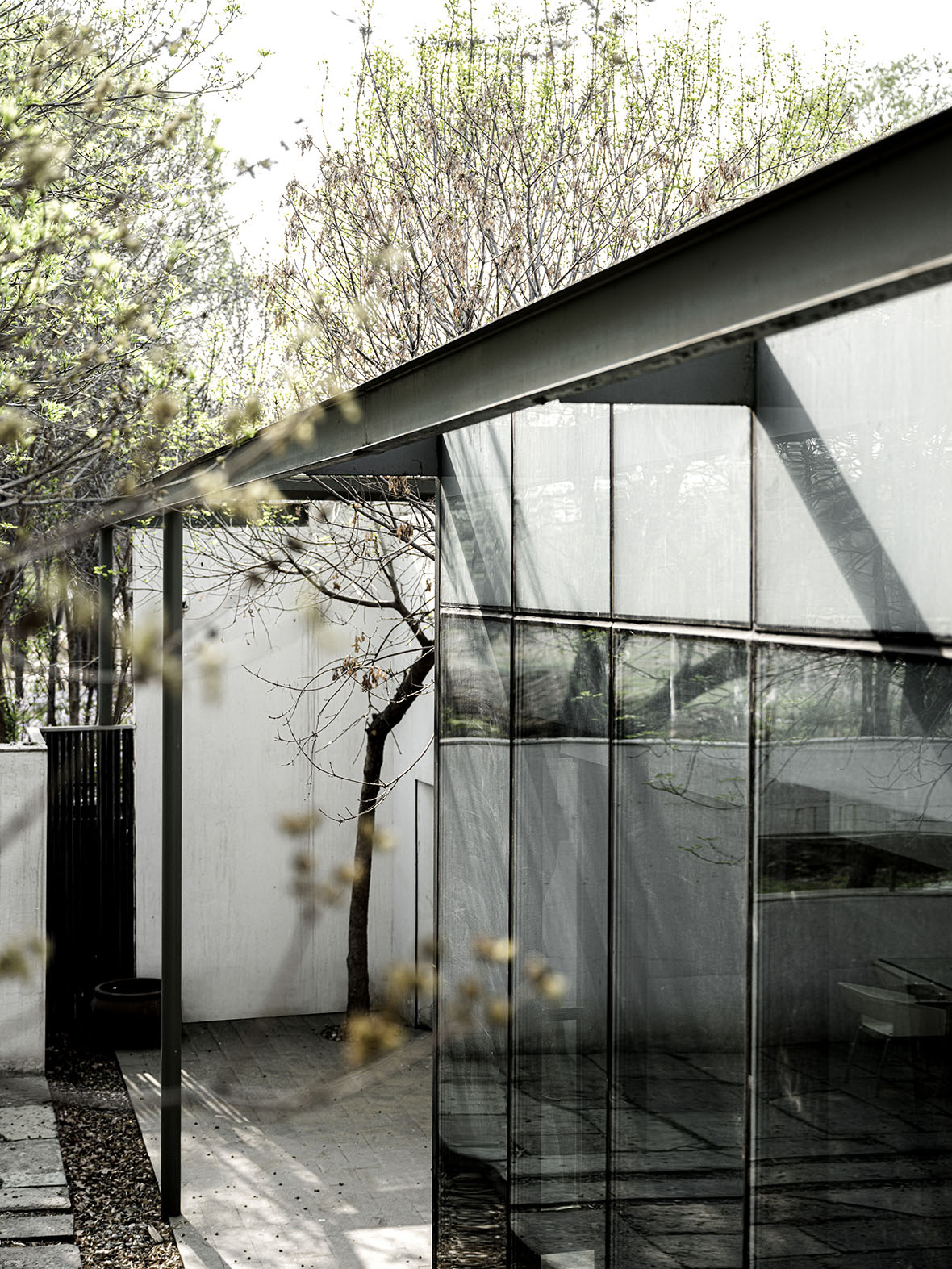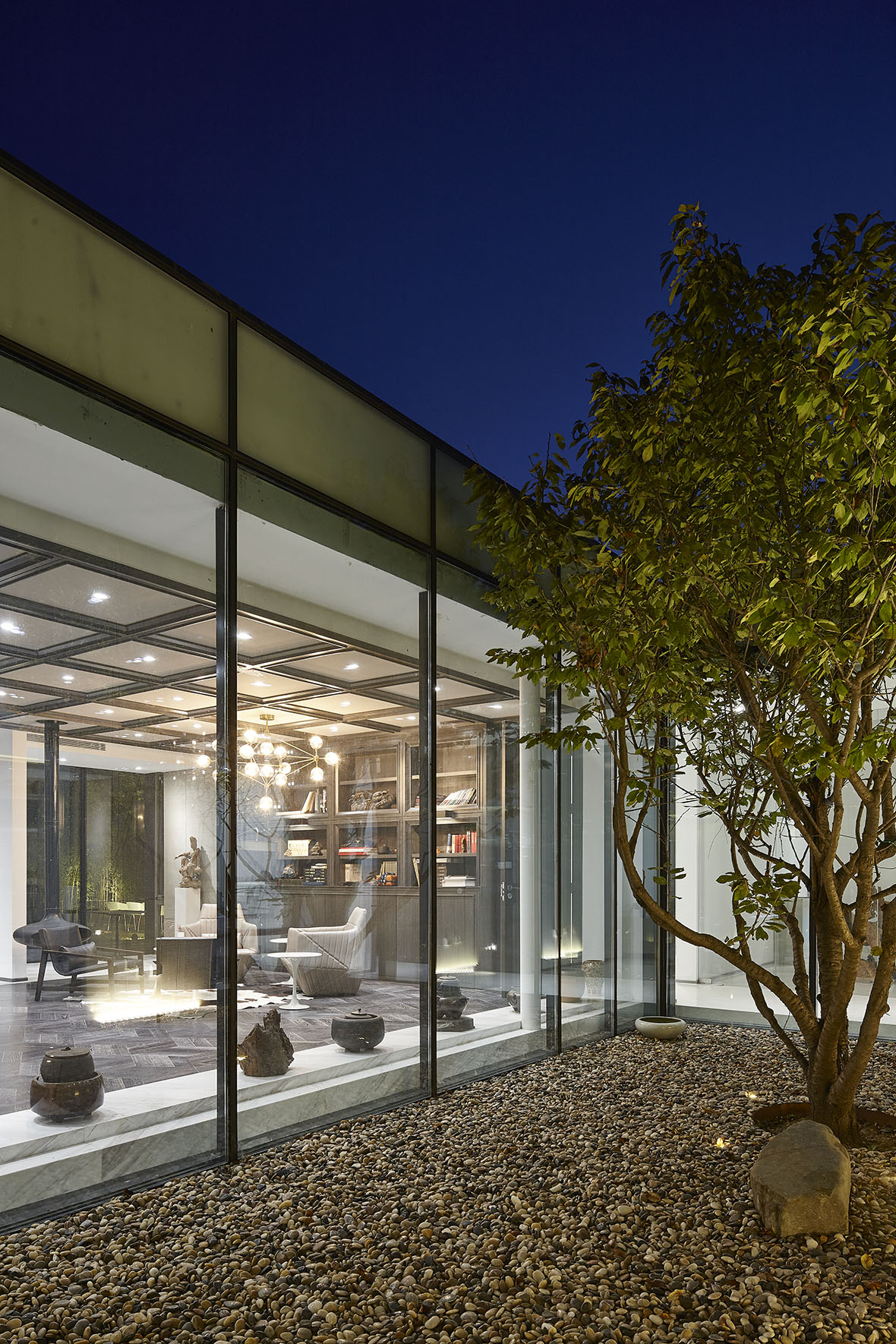 The courtyard on the south side of the house can be used for daily leisure and team gathering. The ground is paved with old stone strips that collected from Anhui old buildings which represents the old paving styles in the Ming and Qing Dynasty. The original trees, flowers and plants are retained in the courtyard to create a classic and relaxing atmosphere. Designers can go to the roof by rotating staircase. Sofa and planting boxes make the top roof a perfect place for deep mind relaxing. In addition, solar-powered showers are set for everyone to use after fitness!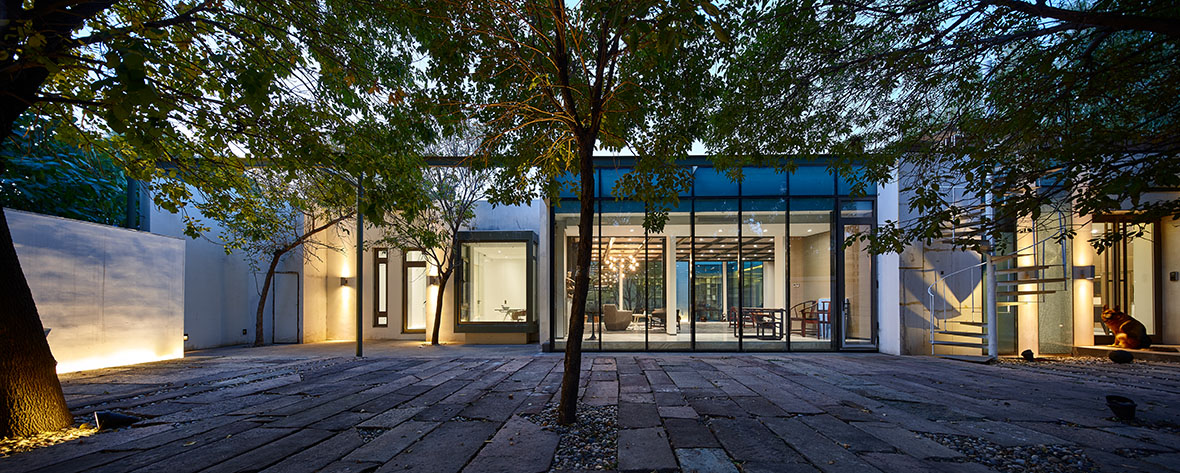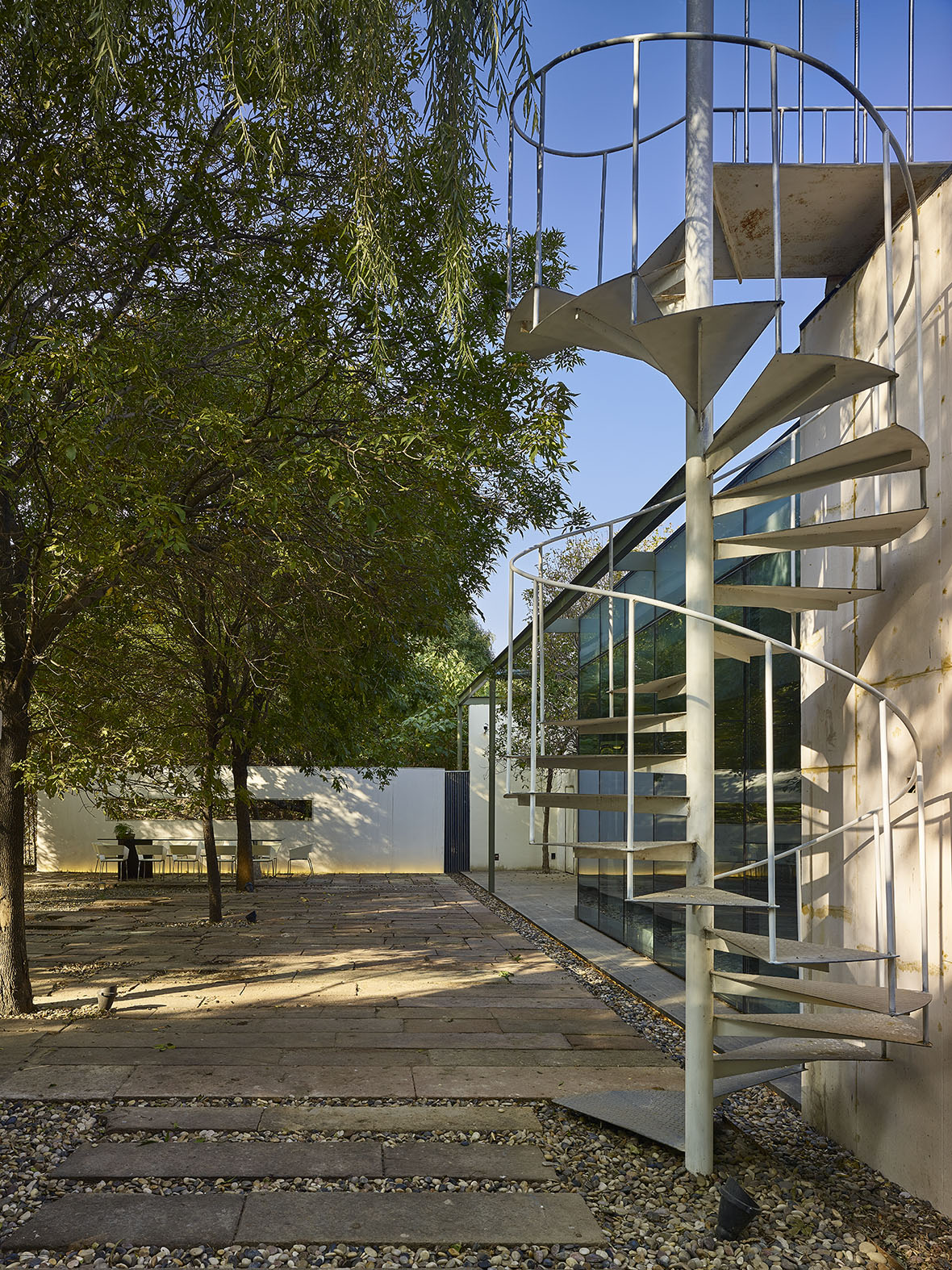 By placing more attention to designer's work condition, physical and mental health, the project hopes to build up to be the most popular office for designers.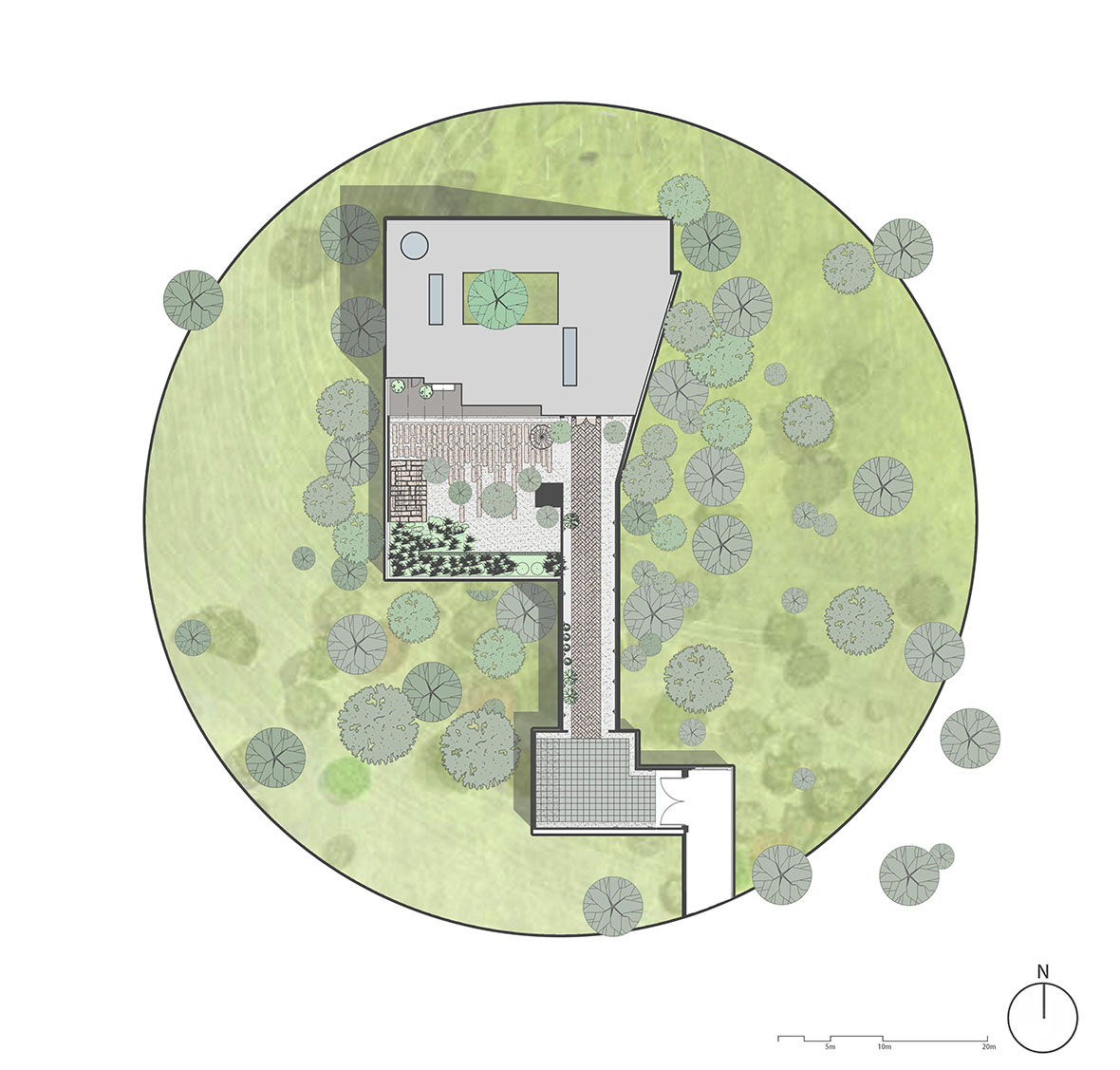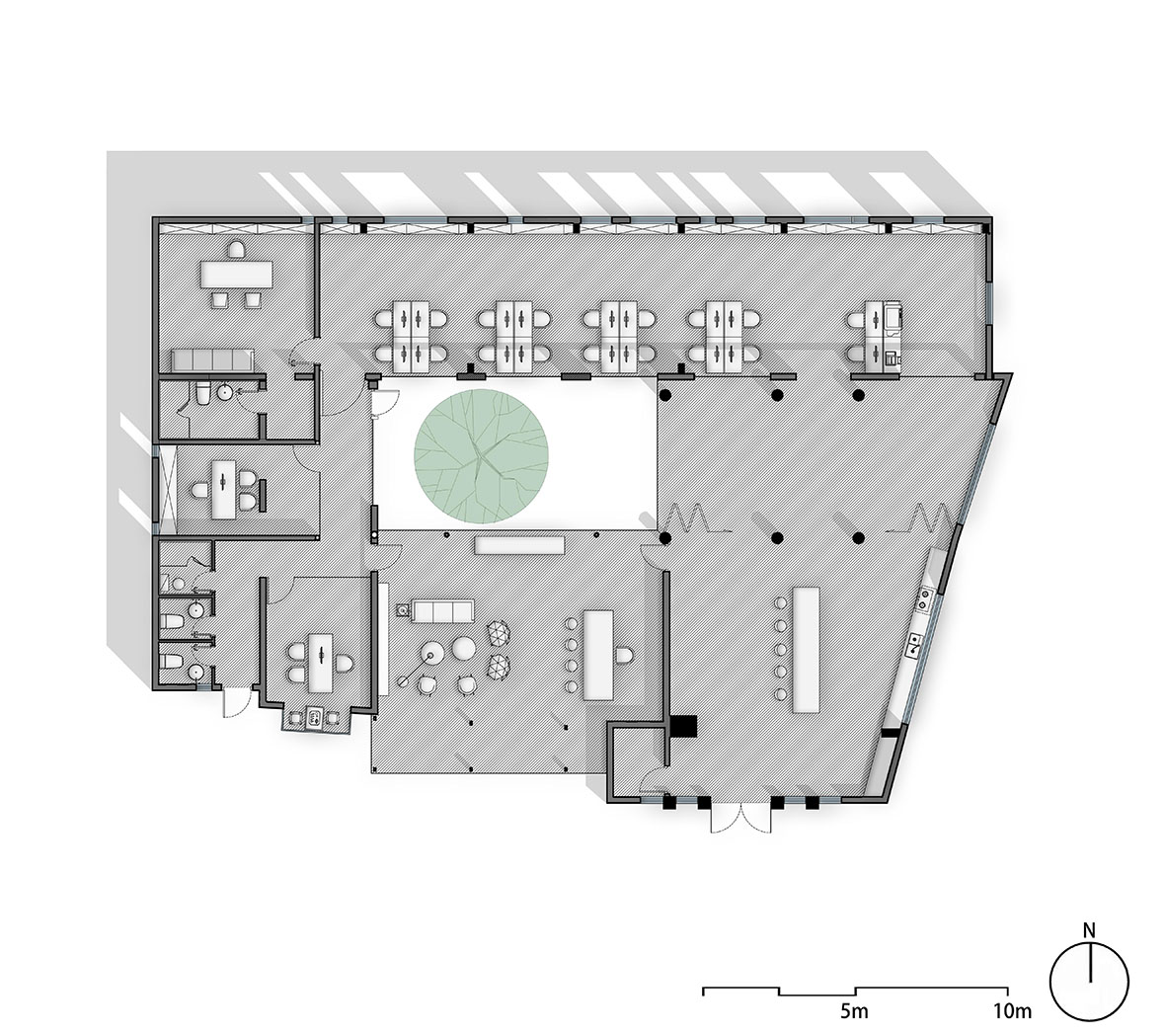 Project Name: Office Space of Dongfeng Park 3# Yard
Address: 3# Yard, Dongfeng Park, Jiangtaiwa Village, Chaoyang District, Beijing
Design company: Beijing China Virtue Architectural Design Co., Ltd
Chief Designer: Chunli Zhang
Design Content: Architectural Design, Landscape Design and Interior Design
Design Area: 1,000 square meters
Design Time: 2016
Completion Time: 2017
Photographers: Shuo Chen, Chun Fang